Increased service demand leads to new recruitment
07-03-2017
The UK's largest house building companies have seen rapid growth within Bedfordshire, Buckinghamshire, Hertfordshire and Northamptonshire, the Northern Home Counties.
Demand for new houses in this region has never been higher.
National house builders rely on their reputations to sell homes. The peace of mind that comes from a prospective homeowner choosing a company that builds the best homes in the UK is key to a successful sales strategy.
Priding themselves on their quality of high-specification build and design, our house building clients aim to work in partnership with only the best contractors who share the same commitment to exacting standards.
However, building new homes at the pace and scale of the current site schedules bring quality assurance challenges which, understandably, has led to an increased demand for customer care and house building remediation services.
Elite's customer care remediation services are well matched to the needs of the UK's leading house builders. With a focus on providing the best service since 1990, we have consistently delivered high quality workmanship coupled with considerate customer focused operatives to safeguard our clients' reputation.
The growing demand for our services presented an opportunity to recruit specialist operatives located in close proximity to, and within, Home Counties regions extends our capability to support clients and remain agile to their needs.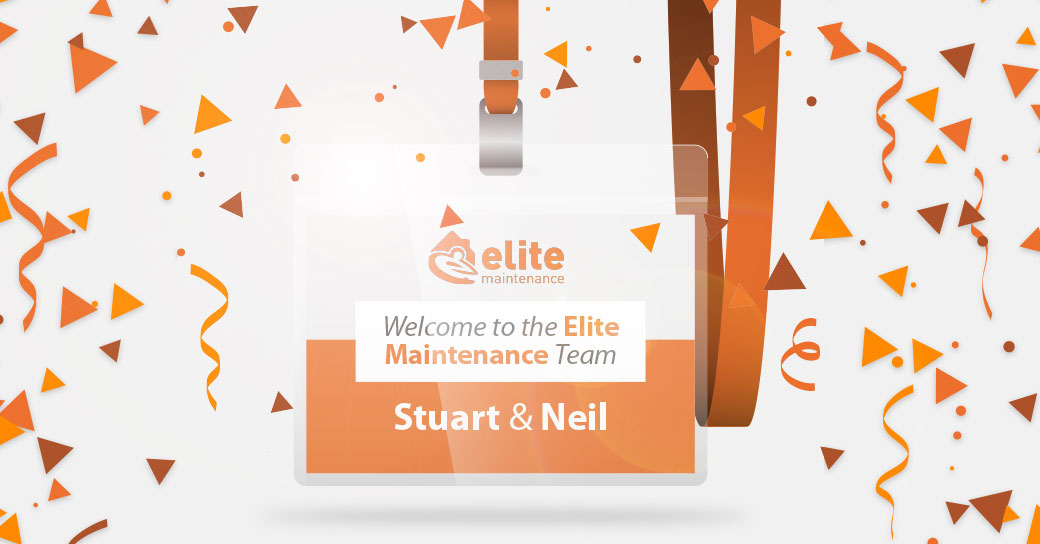 Our recent recruitment drive was both extensive and successful, attracting skilled operatives who enthused passion and attention to detail. We are delighted to welcome aboard Stuart Turley and Neil Sammels to the Elite team, both of whom combine years' of experience, excellent trade skills and a proactive customer focused approach.
Managing Director, Andrew Orme said,
"I'm delighted to bring Stuart and Neil on board. They have settled in easily, producing quality work from day one. They each demonstrated the skill, passion and commitment towards 100% customer satisfaction that we look for and their years' of experience has already proved to be beneficial to Elite Maintenance."
Everyone at Elite welcomes Stuart and Neil to the team!
---
Call 01785 286648
0800 - 1630 Monday - Friday
or email us at
Recent News