Safety by Choice, not by Chance...
27-06-2023
With another 100% Health & Safety audit under our belt, we thought we would share how much care we take in ensuring we continue to exceed requirements creating the safest environment for our employees in the field.
With our operatives working across the midlands and beyond, it is imperative that we have a system in place to ensure they are working safely.
Each van is stocked with PPE, Fire Extinguishers, Safety Equipment and First Aid Supplies, Elite have our very own Health & Safety Manager on hand completing risk assessments, method statements and Construction Phase Plans and visiting our operatives on site.
Each site is surveyed and equipped with our custom designed Health & Safety Stations, which include, First Aid, Biohazard, Eye Wash and a Burns Kit. Our stations also contain all the health & safety signage required,a fire extinguisher and signing in book.
There is also a site pack, this contains the risk assesments and a map giving directions to the nearest hospital and any other important contact details our operatives may require.
Of course, its all complete with our signature Elite logo!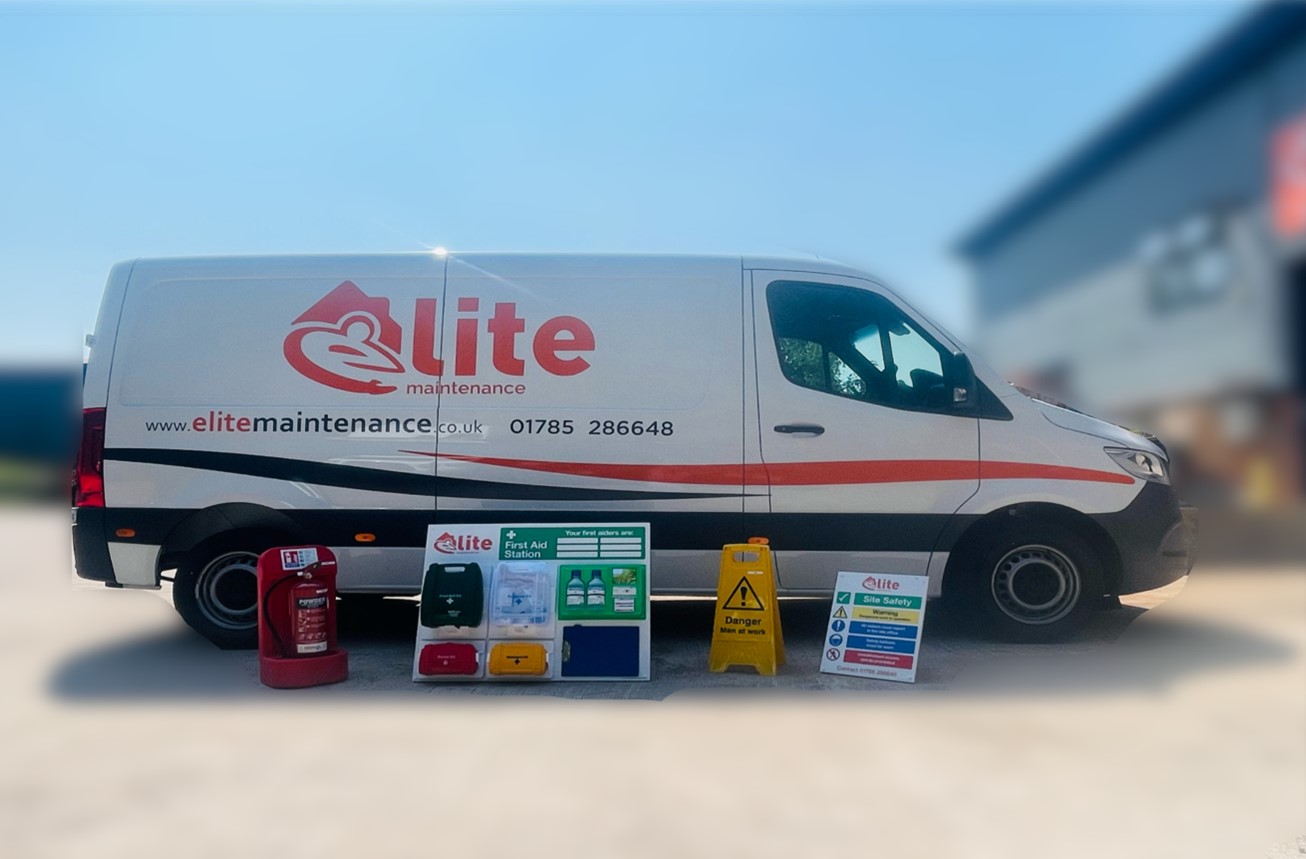 ---
Call 01785 286648
0800 - 1630 Monday - Friday
or email us at
Recent News