Elite's Lee Burton to Cycle to Amsterdam for Prostate Cancer UK
09-01-2019
This June, Elite Maintenance's own Lee Burton will be taking part in 'Football to Amsterdam 2019', an arduous two day, 145-mile bike ride to the Dutch capital to raise money for Prostate Cancer UK.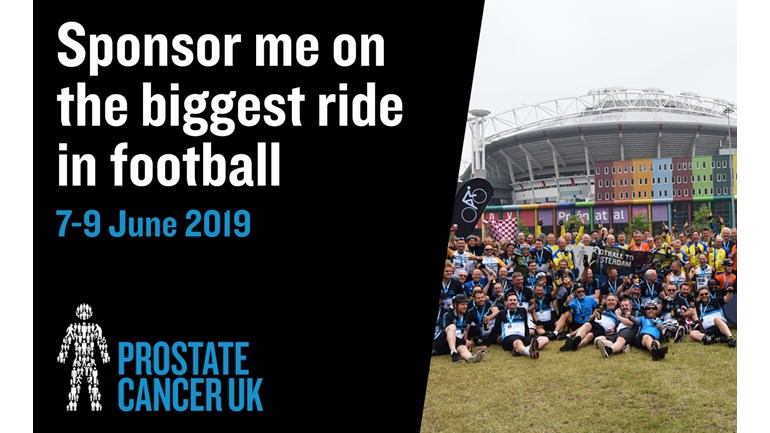 Prostate cancer is the most common cancer in men. It's a disease which kills one man every 45 minutes – that's two men during a football match.
Prostate Cancer UK has a simple ambition - to stop men dying from prostate cancer. Through shifting the science over the next 10 years to focus on radical improvements in diagnosis, treatment, prevention, and support, we will stop prostate cancer being a killer.
We are very proud of Lee & we'll be supporting him all the way as he takes part in this incredible challenge for such an amazing cause.
For more information and to support Lee as he raises money for Prostate Cancer UK please visit: https://www.justgiving.com/fundraising/c2amsterdam
---
Call 01785 286648
0800 - 1630 Monday - Friday
or email us at
Recent News