Bolstering our service fulfilment in Cannock, Stoke and Evesham
06-06-2017
This past month, the Elite team has continued its growth and service offering with the recruitment of three new personnel.

In May we welcomed Craig Last, Adam Hicken and Neil Beardmore to the team. Adam and Neil are multi-trade operatives based in Cannock and Stoke respectively, whilst Craig is based in Evesham and will provide painting and decorating services.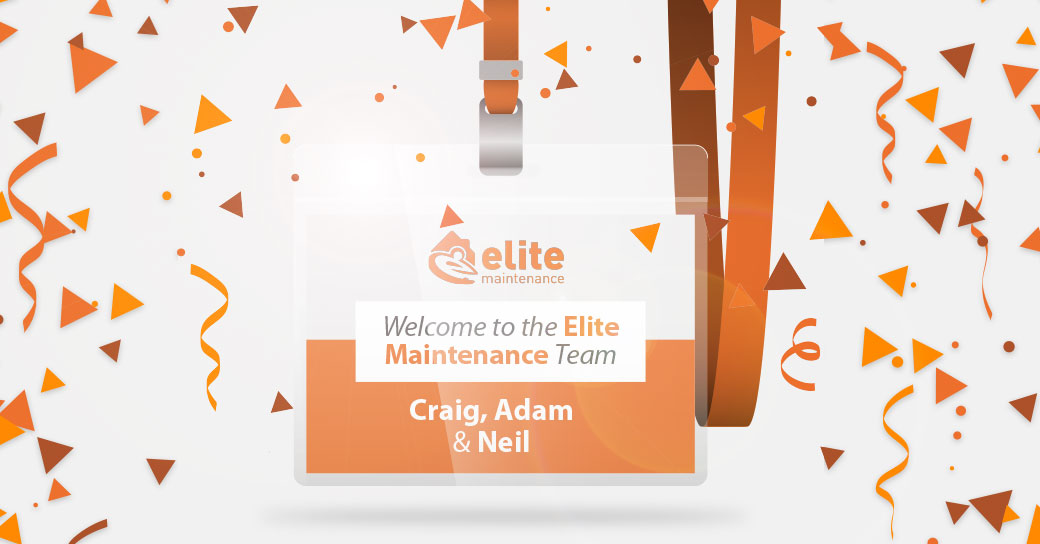 Our recent recruitment follows Elite's ongoing commitment to ensuring we can respond quickly to requests maintaining our exceptional service commitment to 100% customer satisfaction. By providing operatives that are close to customer locations, we can maximise speed of arrival and become even more operationally efficient.
This allows us to ensure no time is wasted arriving on-site and that any insurance repair work is completed to get our customers' lives back to normal as quickly as possible.

Not only are we working more efficiently, we are actively ensuring that as a business we are environmentally aware and reducing our fuel-use.

Discussing the new team members, Managing Director Andrew Orme said, "Our recent growth is a testament to our great team.

It's important to remember the growth we want is one that always brings real benefits to our customers, raising the quality and efficiency of our services. Bolstering our team in these key locations will really improve our service levels.

I'm very happy to welcome Craig, Adam and Neil aboard and they join us to help enhance our continued reputation amongst our residential clients and the UK's largest house building companies."

Should you require our services, don't hesitate to contact our friendly office staff who are available to answer your calls, respond to your questions, needs and concerns immediately.
---
Call 01785 286648
0800 - 1630 Monday - Friday
or email us at
Recent News